Crawl Space Repair Near Olympia, Bremerton, Silverdale
Crawl Space Vapor Barriers, Support Jacks, & Other Products For A Dry, Healthier Space
Your home is a system, and every part of that system plays a role that affects the rest of the structure. If your crawl space begins to rot, grow mold, or experience structural problems, this will extend to every part of your home.
At CleanSpace Northwest, our trained, certified licensed professionals specialize in crawl space problems of all types at an affordable price. We offer free, no cost, no obligation crawl space repair quotes for services such as crawl space vapor barrier installation, crawl space insulation and crawl space encapsulation in the Washington area, including areas like Silverdale, Bremerton, Olympia, Bainbridge Island, Port Angeles, Centralia, Aberdeen, Port Orchard, Rochester, Poulsbo, Port Townsend, Shelton, Belfair, Gig Harbor, Hoquiam, Chehalis, Kingston.
Symptoms of a Crawl Space Problem
Drywall Cracks in the Interior
Uneven Floors
Foul Odors in the Home
Heightened Allergies or Asthma Symptoms
If you're having a problem with your crawl space, you've come to the right place. At CleanSpace Northwest, we specialize in solutions to your crawl space problems. Our crawl space products are exclusive to our network and patented for your home.
Photo Gallery
Crawl space repair
, vapor barrier installation, sealing and encapsulation
will help you avoid unnecessary repairs, create a healthier living space, and save money on your utility bills. And once you've encapsulated your crawl space with a vapor barrier, you've gained valuable storage space in your home.
Crawl Space Repair: Before and After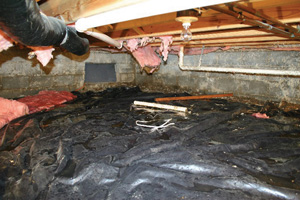 Moisture, mold and falling, failing insulation are problems in this crawlspace, which hasn't been properly sealed.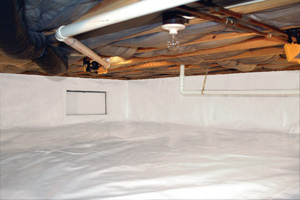 The encapsulation treatment totally separates and protects the crawl space interior from outdoor conditions, keeping the space clean and dry.
Remove crawl space mold with Mold-X2
Mold-X2 Botanical features
Antimicrobial
Fungicide
Cleaner and deodorizer
All-natural formula
CleanSpace Northwest specializes in installing two types of Mold-X2. Different crawl spaces require different types of treatment, and these products can handle mild and more aggressive mold. Our Mold-X2 Stain Remover cleans contaminated surfaces, including wood or masonry, in just 20 seconds. In order to prevent mold from growing back after using this product, the space must be kept dry and without humidity. This is why we offer it in tandem with our crawl space encapsulation services.
The other Mold-X2 product, called Mold-X2 Botanical, will help prevent mold from recurring on these types of building services. We recommend an application of our Stain Remover followed by our Botanical product to help make mold stay away. Furthermore, it's important to note that home ventilation is usually required after the application of Mold-X2 because of its odor.
Certified Crawl Space Contractors in Olympia, Bremerton and Bainbridge Island, WA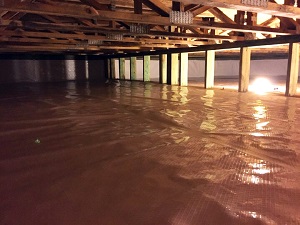 All-size solutions. The CleanSpace® Crawl Space Encapsulation System can provide moisture control for any size crawl space.
At CleanSpace Northwest we use and recommend products developed by the Basement Systems® International network of waterproofing contractors. In business since 1987, Basement Systems® operates a full Research and Development department, constantly searching the industry for the best, most proven products for lasting crawl space solutions.
With more than 30 patented products, Basement Systems® provides crawl space repair solutions that include a written warranty and have been used at hundreds of dealerships across the United States, Canada, and the United Kingdom.
Your free crawl space repair quote includes an on-site inspection, professional consultation, and written quote. Before your free quote, we'll also send you a copy of our full-color Crawl Space Science Book. Our book includes 88 pages of information on crawl space issues, how they're solved, and what our products can do for you. Call or e-mail our company today to get started!
Contact our company today for a Free Estimate from one of our experienced specialists in the Bremerton, Olympia, Silverdale, Port Angeles, Bainbridge Island, Aberdeen, Centralia, Rochester, Poulsbo, Port Orchard, Shelton, Belfair, Kingston, Port Townsend, Hoquiam, Chehalis, Gig Harbor area and everywhere in between.